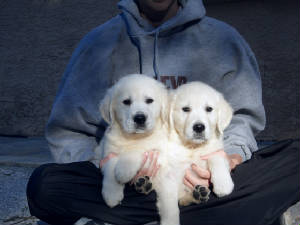 We are very proud to have famous owners of our dogs including : Former NFL number 1 draft pick, current NFL players, major league baseball owner, news anchor, movie producer, famous photographer, famous author, doctors, veterinarians, many major business owners, and dog trainers. Special people include Miranda, Pam and Chris, and many others who are simply great people and great dog owners. These are some of the great people we have had the pleasure to meet and become friends with.
Winston, Lilly & Moe puppy "What a sweet boy, acts like hes been here all along."
"Thanks for raising the sweetest pup ever."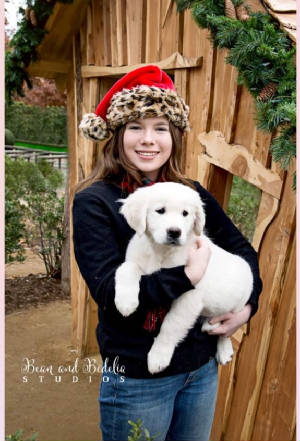 Typical Starr Goldens Puppy at 12 Weeks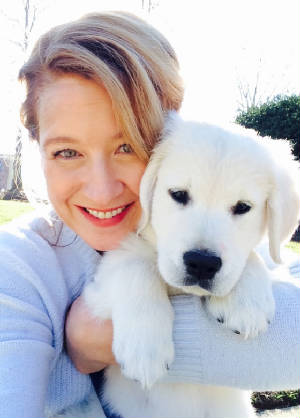 "John good morning. Max has been phenomenal! Total champ sleeping through the night, not one accident even rings the bell at the door to go outside. Sits and gives paw on command even a "high five" and he is a total lover. Amazing for 8 weeks and being in a new environment for only 3 days."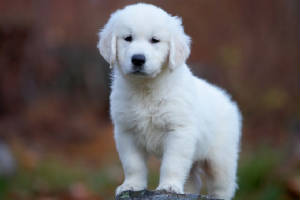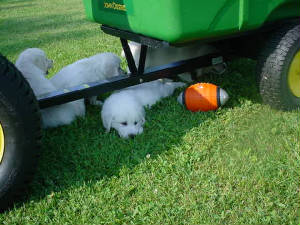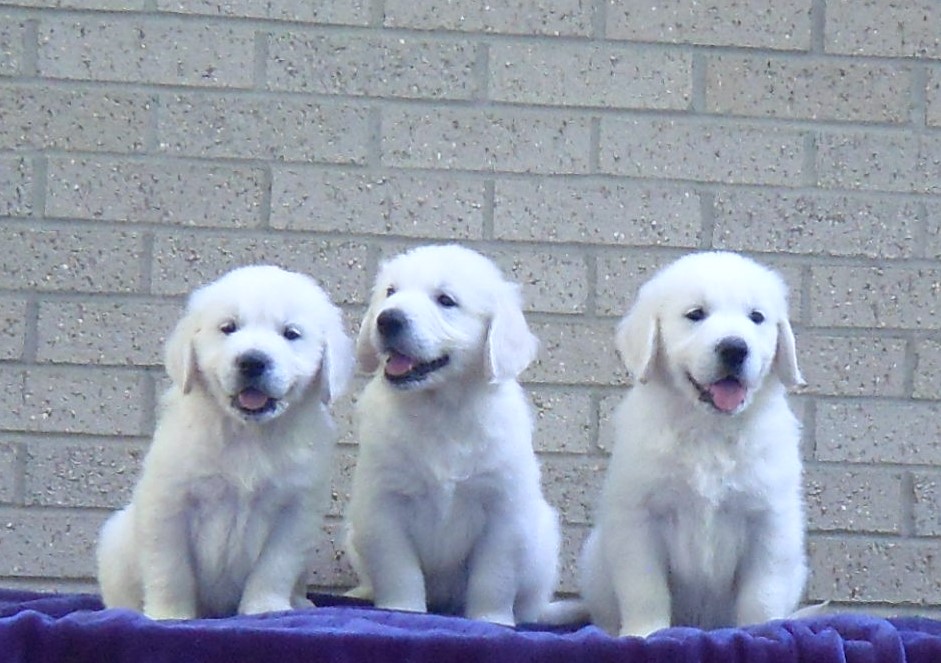 Call for availablity of summer litter. Please don't ask as we do not sell any breeding dogs. The best way to contact us is to call 330-401-7076.
20 years to achieve this beautiful looking pup!